Browman Lake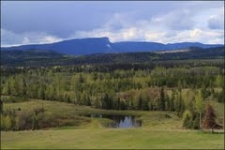 The Wet'suwet'en First Nation is a First Nations band located outside of Burns Lake in the central interior of British Columbia. It was formerly known as the Broman Lake Indian Band and is still usually referred to as Broman Lake although this is no longer its official name. Its members speak the Witsuwit'en dialect of Babine-Witsuwit'en, a Northern Athabaskan language. The main community is on Palling Indian Reserve No. 1.
The band has approximately 140 members, about half living on reserve.
The band is a member of the Carrier Sekani Tribal Council and of the Broman Lake Development Corporation.
The Wet'suwet'en First Nation was formerly part of the Omineca Band. In 1984 the Omineca Band split into the Broman Lake and Nee-Tahi-Buhn bands. The Skin Tayi band later split off from Nee-Tahi-Buhn.