WET'SUWET'EN HEREDITARY CHIEFS SEEK RECONCILIATION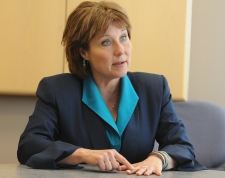 We are disheartened that the Premier had no time to meet briefly with the Wet'suwet'en Hereditary Chiefs' today while she is on Wet'suwet'en Territory addressing the Chamber of Commerce. In response and out of courtesy, the Wet'suwet'en are issuing a press release regarding this decision.
Should you require additional information and or comments regarding the attached, please contact Denezee Nam'oks directly, John Ridsdale at the numbers listed.