Diana Creyke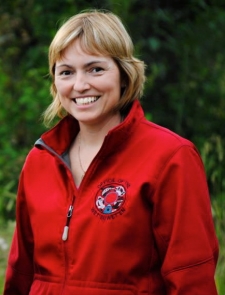 My name is Diana Creyke and I was born into the Laksilyu –Small Frog clan and my house is Kwen Beegh Yex – House beside the Fire. My house chief is Wah Tah Kwets- Frank Patrick.
I work with the Wet'suwet'en Genealogy program, the genealogy is a matrilineal (follows your mother's side) data base. The genealogy go back X generations and my responsibility is to maintain and update the genealogy. I work with all programs under the auspices of the Office of the Wet'suwet'en , however, my primary focus has been in the Reconnections Program, where I assist members to find their lineage, and facilitate a reuniting of families who have been displaced from recent years to past generations. I also provide supports to the (SP) this out and then use (ANABIP).
If you are of Wet'suwet'en ancestry and are looking for information, I will be pleased to help.