Jessica Glaim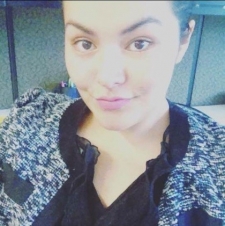 Name: Jessica Glaim
Position: Receptionist
Jessica Glaim is the front-counter person at the Office of the Wet'suwet'en. As part of her role being the frontline worker, Jess maintains the incoming information and of the daily office operations.
Jessica is a member of Misdee (Owl House) and of the Laksamasyu (Fireweed) Clan.
Prior to this, Jessica's background was working with environmental consultants on soil & stream fieldwork. The best part was being out on the yintah and exploring the boundaries of Wet'suwet'en Territories towards both Kitimat at Nanika and Fort Babine. Jessica was one of the outspoken leaders in the campaign to protect Wet'suwet'en culture. She has assisted as a Cultural Teacher at Muhiem Elementary School.
Jessica is the vanguard of a new environmentalism that actively promotes economic innovation and diversification as an integral component of environmental sustainability. A proud mother of three children, teaching them the Wet'suwet'en language and traditional harvesting.
Jessica plays a key role as a Wet'suwet'en spokesperson in the Remembrance Day Ceremony, this in tribute to her Uncle David Alec who served our country in WW2. Physically, she competed in the Vernon Cross Country Ski Biathlon, Regatta Sailing, and professional Figure Skating. She is an active participant in uniting a divergent coalition of Wet'suwet'en people, focused on social justice and environmental issues concerning the Wet'suwet'en Hereditary Chiefs.
Jessica grew up in Smithers B.C, and currently splits her time between her dedication to the Office of the Wet'suwet'en and her family.